Biomass Assessment Tool (BAT)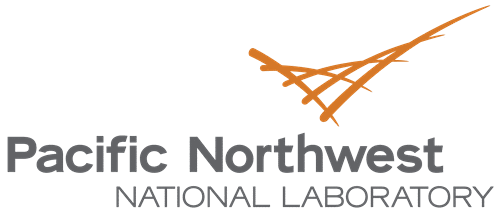 Abstract:
The high-resolution spatiotemporal Biomass Assessment Tool (BAT) focuses on fundamental questions of where biomass production can occur, how much nutrient, land and water resource is required, how much biomass and biocrude can be produced, how to maximize productivity and efficiency, and by evaluating numerous tradeoffs, where the ideal production sites are located considering numerous technology and operational pathways. The BAT considers existing land use/land cover, sustainable water supply, alternative water supplies, multi-modal transportation networks, known beneficial waste nutrient resources, refinery infrastructure and more. The BAT integrates detailed spatiotemporal data with biophysical and geospatial models to generate multi-scale analysis that links
key BETO & Industry research activities to achieve high-impact objectives. Analysis using the BAT has resulted in 23 peer-reviewed publications.
Model/Tool Platform:
PYTHON, C++, Matlab
General Modeling Type:
Hybrid / other: Geospatial Bio-physical Resource Assessment (linear prioritization)
Primary analytical purpose:
Bio-physical assessments: Assessment of potential feedstock resources based on the bio-physical properties of the feedstock/landscape and/or technical assessment of resources based on supply chains can access.
Secondary analytical purpose:
Feasibility/Implementation assessment: Assessment of the feasibility or implementation of technologies and feedstocks in terms of operations or in the context of their landscape or market.
Metric categories:
Environmental:

Air Quality (non-GHG emissions)
Environmental Productivity (feedstock-related, e.g., NPP or yield)
GHG Emissions
Soil Quality
Water Impacts (quality and/or quantity)
Other Environmental

Socio-economic:

Techno-economic Impact
Other Socio-economic (e.g., GDP impact, Investment/NPV)
Geospatial resolution:
Field/Watershed
Temporal resolution:
Hours
Laboratory:
PNNL - Pacific Northwest National Laboratory
Principal investigator:
Mark Wigmosta
Development status:
In Development
Level of validation/review:
External Peer Review
Feedstock Types

Starch
Sugar Crops
Oil Crops
Fiber Crops
Cover Crops and Hay
Agricultural Residues
Herbaceous Energy Crops
Forest Residues
Forest Resources
Woody Energy Crops
Solid Wastes (e.g., MSW, C&D, yard trimmings)
Algae
Wet Wastes (e.g., wastewater sludge, animal manure, food waste)
Fats, Oils, and Greases
Other Feedstock (not listed)

Conversion Technology

Lignocellulosic Biomass to Biocrude Intermediate (TC)
Waste to Biocrude Intermediates (HTL)
Waste to Gaseous Intermediate
Biomass-Based Oil Extraction

Products/Process Outputs

Transportation Fuels - Renewable Diesel
Transportation Fuels - Renewable Gasoline
Transportation Fuels - Renewable Jet

Transportation Market Segment

Light Duty Vehicles
Heavy Duty Vehicles
Trains
Aviation
Marine
Information last updated: Sep. 17, 2019 13:45:46 EDT