PNNL Conversion TEA Models (PNNL-TEA)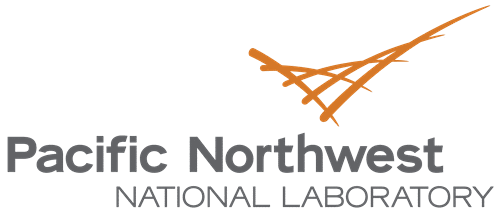 Abstract:
PNNL-led techno-economic (TEA) modeling for the conversion of biomass to fuels and/or products via various feedstock/conversion pathways. These TEA models include: Hydrothermal Liquefaction and Upgrading TEA (HTL Upgrading TEA), PNNL Biological TEA (BC-TEA), Pyrolysis TEA (FP-TEA), and Syngas TEAs (IDL).
Model/Tool Platform:
Aspen Plus/Excel
General Modeling Type:
Engineering process
Primary analytical purpose:
Techno-economic analysis: Technical and economic analysis of technologies or systems of technologies.
Secondary analytical purpose:
Feasibility/Implementation assessment: Assessment of the feasibility or implementation of technologies and feedstocks in terms of operations or in the context of their landscape or market.
Metric categories:
Environmental:

Air Quality (non-GHG emissions)
Environmental Productivity (feedstock-related, e.g., NPP or yield)
GHG Emissions
Water Impacts (quality and/or quantity)

Socio-economic:

Net Energy Balance
Process Productivity (conversion-related, e.g., yield)
Techno-economic Impact
Other Socio-economic (e.g., GDP impact, Investment/NPV)
Geospatial resolution:
National
Temporal resolution:
Years
Laboratory:
PNNL - Pacific Northwest National Laboratory
Principal investigator:
Lesley Snowden-Swan
Development status:
Fully Developed with periodic updates
Level of validation/review:
External Peer Review
Feedstock Types

Agricultural Residues
Herbaceous Energy Crops
Forest Residues
Forest Resources
Woody Energy Crops
Solid Wastes (e.g., MSW, C&D, yard trimmings)
Algae
Wet Wastes (e.g., wastewater sludge, animal manure, food waste)
Fats, Oils, and Greases

Conversion Technology

Lignocellulosic Biomass to Sugars
Lignocellulosic Biomass to Gaseous Intermediate
Lignocellulosic Biomass to Biocrude Intermediate (TC)
Waste to Biocrude Intermediates (HTL)
Waste to Gaseous Intermediate
Biomass-Based Oil Extraction
Syngas Catalytic Upgrading
Oil Catalytic Upgrading
Sugar Biological Upgrading
Alcohol Catalytic (e.g., ethanol or isobutanol to jet)
Algae to Sugars
Algae to Biocrude Intermediate (HTL)

Products/Process Outputs

Transportation Fuels - Renewable Diesel
Transportation Fuels - Renewable Gasoline
Transportation Fuels - Renewable Jet
Biopower
Intermediate - Pyrolysis or Biocrude Intermediate
Bioproducts
Other Process Output

Transportation Market Segment

Light Duty Vehicles
Heavy Duty Vehicles
Trains
Aviation
Marine
Information last updated: Mar. 10, 2020 15:11:40 EDT