Biomass Logistics Model (BLM)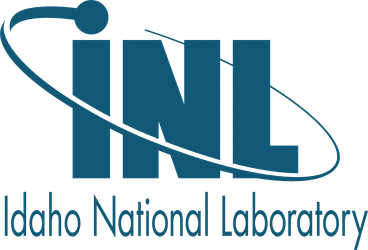 Abstract:
The Biomass Logistics Model (BLM) is part of a versatile analysis toolset developed by Idaho National Laboratory (INL) to estimate delivered feedstock cost and energy consumed for various biomass supply system designs. The BLM is engineered to work with various thermochemical and biochemical conversion platforms and accommodates numerous biomass varieties including corn stover (Zea mays L.), switchgrass (Panicum virgatum L.), loblolly pine (Pinus taeda), hybrid popular (Populux x spp.) municipal solid waste (msw), wood waste and wood residues,resulting in a robust and flexible systems model. The BLM simulates the flow of biomass through the entire supply chain, tracking changes in
feedstock quality characteristics (moisture content, ash content, and dry bulk density) as influenced by the various operations in the supply chain.
Model/Tool Platform:
C#, Powersim
General Modeling Type:
Hybrid / other: Engineering process and supply chain accounting
Primary analytical purpose:
Supply chain logistics: Assessment of the implementation or design of supply chain logistics.
Secondary analytical purpose:
Techno-economic analysis: Technical and economic analysis of technologies or systems of technologies.
Metric categories:
Environmental:

Socio-economic:

Process Productivity (conversion-related, e.g., yield)
Techno-economic Impact
Other Socio-economic (e.g., GDP impact, Investment/NPV)
Geospatial resolution:
Regional/Watershed
Temporal resolution:
Years
Laboratory:
INL - Idaho National Laboratory
Principal investigator:
Damon Hartley
Development status:
Fully Developed with periodic updates
Level of validation/review:
External Peer Review
Feedstock Types

Starch
Sugar Crops
Oil Crops
Fiber Crops
Cover Crops and Hay
Agricultural Residues
Herbaceous Energy Crops
Forest Residues
Forest Resources
Woody Energy Crops
Solid Wastes (e.g., MSW, C&D, yard trimmings)
Algae
Wet Wastes (e.g., wastewater sludge, animal manure, food waste)
Fats, Oils, and Greases
Other Feedstock (not listed)

Products/Process Outputs

Intermediate - Sugars
Intermediate - Clean Biomass-based Crop Oils
Intermediate - Clean Biomass-based Algal Oils
Intermediate - Pyrolysis or Biocrude Intermediate
Intermediate - Syngas
Other Intermediate
Other Process Output
Information last updated: Sep. 17, 2019 13:45:46 EDT